Helping You Make Your Strength and Physique Goals a Reality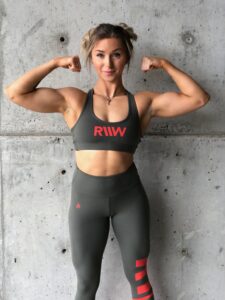 Personal Trainer
Nutrition Coach
Competitive Powerlifter
From Bikini Competitor to Competitive Powerlifter, I have over 10 years of Training and Coaching Experience.
My Passion is helping my clients to make both their strength and physique goals a reality through a personalized approach to exercise and nutrition.
Includes online custom macro program and cardio protocol, macro tracking education, weekly check-ins and daily coaching support via email.
Includes fully customized strength programming, weekly program updates and technique coaching, and daily support via direct message.
Strength Training and Macro Bundle
Includes all of the above 
Long Term Consistency Beats Short Term Intensity
Become a Member of the Team Conquer Community